Blog
How to Take Care of Thick Wavy Hair
Thick and wavy hair can be both a curse and a blessing. Sometimes, you wake up with a frizz and a rough texture, which is difficult to comb and detangle. This means you have a bad hair day then and there!
On the brighter side of things, thick and wavy hair is somewhere in between curly and straight and when taken care of properly, you end up looking dapper in say, beachy waves or flaunt many hairstyles, which are currently in trend. This write-up explores some essential guidelines that will help you take care of your thick and wavy hair.
1. Tame those frizzes
Most people with thick, wavy hair have a persistent complaint, which is none other than – Frizz!
Frizz is what makes this type of hair more difficult to manage. But what if I tell you that it is easy to 'tame' your frizz?
Blow your hair dry by turning your head upside down with a dryer that has a diffuser attached, but not before giving the hair enough time to dry on its own. When you are done with drying, use a light hold spray and you will have frizz-free hair for the rest of the day!
It requires a lot of time and patience to dry all your tresses completely. A good decision would be to wash it the night before and let it air dry. The next morning, you will take up less time to brush or style it.
2. Invest in quality tools and styling products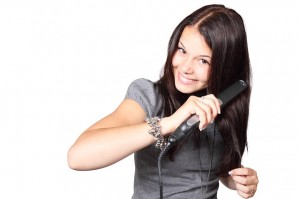 Investing in quality tools is an essential step to manage a crop of thick and wavy tresses. This is one area where you just can't compromise!
Some of the tools that you need to have in your kitty include –
Tangle teaser or a wide tooth comb

High-powered hair dryer with diffuser

Boar bristle brush
For styling purposes, you can opt for flat irons, curling irons and rollers etc., which are particularly meant for managing a thick and unruly crop of hair. The same holds true for other hair care products such as shampoo, conditioner, mousse, serum, gel and spray.
Before you start shopping, do basic research about these products and take your pick.
3. Stay away from water with high mineral content
No matter how often or how little you wash your hair, make sure that the water is not laced with high mineral content as it tends to deteriorate hair quality over time, building up a lot of calcium and other residue. This makes the hair feel oily and frizzy, completely ruining its look and feel!
If you are unsure about the quality of water that you use to wash your hair, opt for a final, thorough rinse with cold, filtered water. This locks-in the shine, moisture and helps contain frizz, making your hair look attractive.
4. Get rid of dandruff woes
Excessive use of hair products often cause dandruff leading to itchy scalp with white flakes that don't seem to go away. And even after you use a good anti-dandruff shampoo on a regular basis, the problem persists.
This is where you need something more than over-the-counter anti-dandruff shampoos like an anti-dandruff lotion, which you can easily apply on the scalp by creating sections with a wide-tooth hair comb, leaving it overnight (or applying it as per instructions) and then washing it off with a mild cleansing shampoo. D'free – anti-dandruff lotion is one such solution, which gives satisfactory results.
5. Opt for co-washing
Textured hair – whether curly or wavy, has the inherent tendency to be dry as compared to straight hair. Every time you wash this type of hair, it gets stripped of natural oils and becomes drier.
Ideally, you need to wash your hair every couple of days and each time you do it, make sure that you use a conditioner after the shampoo. You can also apply a leave-in serum, applying it at the hair ends for best effects and carefully comb the strands to detangle. This will lock in the moisture, leaving you with great looking hair.
Co-washing is another alternative that you can try for manageable, detangled and gorgeous looking hair. As a part of this routine, you need to cleanse your hair with a conditioner and not shampoo. You can also take your pick from some of the best co-washing products available on the market. Using these products will help you condition and hydrate your hair and most importantly, get rid of frizz!
The best thing about co-washing is that it helps your hair retain natural oils and you can even go two-three days without washing your hair with shampoo. Now who wouldn't want that!
6. Don't rub your hair dry with a towel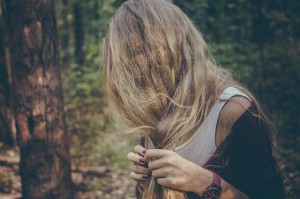 Never rub your hair vigorously with a towel to dry it after a wash. Doing this aggravates frizz by roughing up the cuticle and leads to more breakage. Use the towel to gently scrunch and squeeze your hair and pat it dry. A towel with super-absorbent properties is always a good investment to dry thick hair. As an alternative, you can also wrap your wet locks in a t-shirt and leave it overnight to enhance your hair texture.
7. Go for a hairstyle that makes your hair appear thinner
As someone who has thick, wavy hair, the last thing on your to-do list would be a hairstyle that makes it look messy and unmanageable. Short bangs or Pixie cuts, which work great on thick and poker straight hair but don't quite work well on hair with waves. Consult your stylist to get a hairstyle, which gives your hair a thinner appearance.
Bottom line
Follow these rules of thumb for thick, wavy hair and soon enough, you will make everyone go wow with your lovely tresses. And if you are way too lazy to implement some or all of these pointers, you can always solve a bad hair day with a quick updo or cover up with a simple ponytail. Have any other tips for taking care of thick and wavy hair? Share them with us.